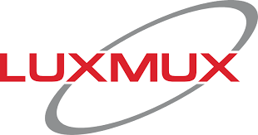 Illuminating the power of photonics
by delivering sustainable solutions
Luxmux supports the technological needs of our customers by developing industry-leading light sources, emission monitoring systems, and custom photonic solutions.
Luxmux designs and manufactures all photonic products and solutions with our customers in mind. Our unique designs power existing applications in Photonics and will facilitate the emergence of new applications within:
Telecommunications
Biomedical
Sensing
Manufacturing
Energy
Agriculture
Environmental
Aerospace
Construction
Research and development
Academia
Luxmux takes advantage of conventional and leading-edge optical technology to solve your process and industrial control problems. Luxmux has been recognized for our accomplishments on a provincial, national and international scale. In 2016, Luxmux was the recipient of the Alberta Science and Technology Leadership (ASTech) Outstanding Science and Technology Startup award. In 2018, Luxmux was recognized at the Society of Photographic Instrumentation Engineers (SPIE) conference as a finalist for the PRISM Award for Photonics Innovation.