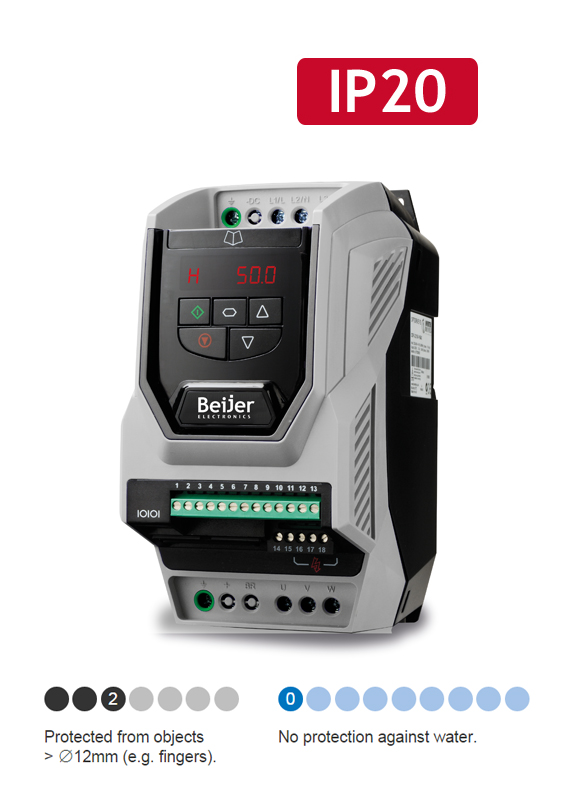 IP20 variable speed drives
Compact, robust and reliable general purpose drive for panel mounting

Internal filter saves cost and time for installation.

Simple installation with DIN-rail or keyhole options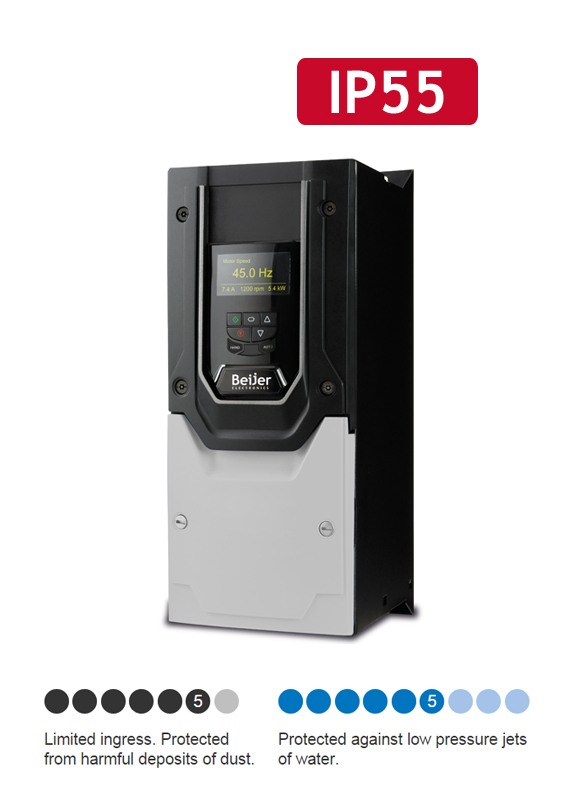 IP55 variable speed drives
Reduced cable costs using IP55 rated drives are protected from low pressure water jets and dust so can be installed in-situ, using minimal cabling.

Increase safety by keeping live parts enclosed and are more ergonomic, with accessible and easy-to-use on-drive controls.

Reduced complexity by installing drives closer to motors without need for special cabinet.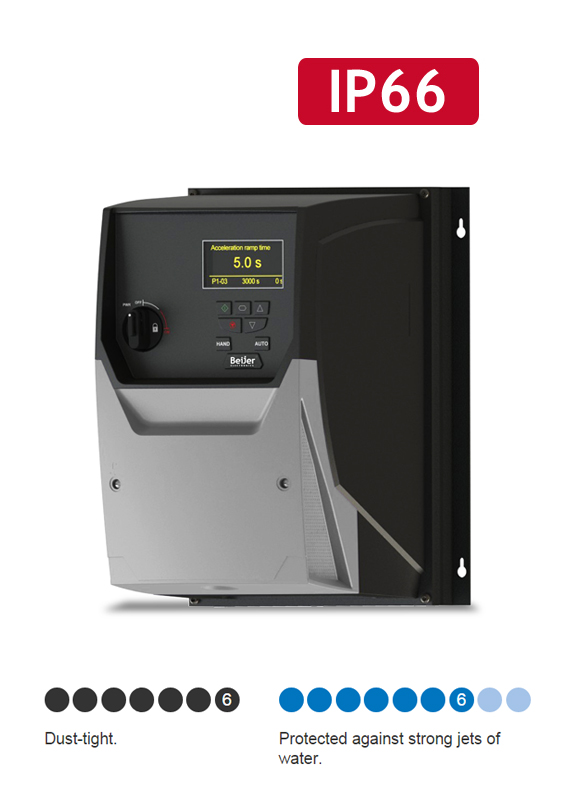 IP66 variable speed drives
Working in high pressure water jets with tough ABS case and corrosion resistant heatsink gives total reliability in wash down applications.

Simple control switches models include a potentiometer for speed control; power switch with safety lock.

Total reliability in dusty, harsh environments allows the IP66 rated drives to be located exactly where needed.

Safe and easy to use with intuitive touch panel controls allow fast drive set up and adjustment and the lockable power switch option provides reliable machine lock-off during maintenance.