Smart Safety Solutions Protect Plants, People, and Profitability
MICA Controls Ltd. is an industry leader in HIPPS & BMS application. It's our strong reputation for deliverable results that make us the first choice for SIS applications. Mica Controls' principle engineers have been involved in SIS applications since the dawn of the American Functional Safety Standard. With a range of quality and impact based risk assessments, merged with unique engineering and support, Mica Controls can help you prevent the most devastating incidents in your facilities.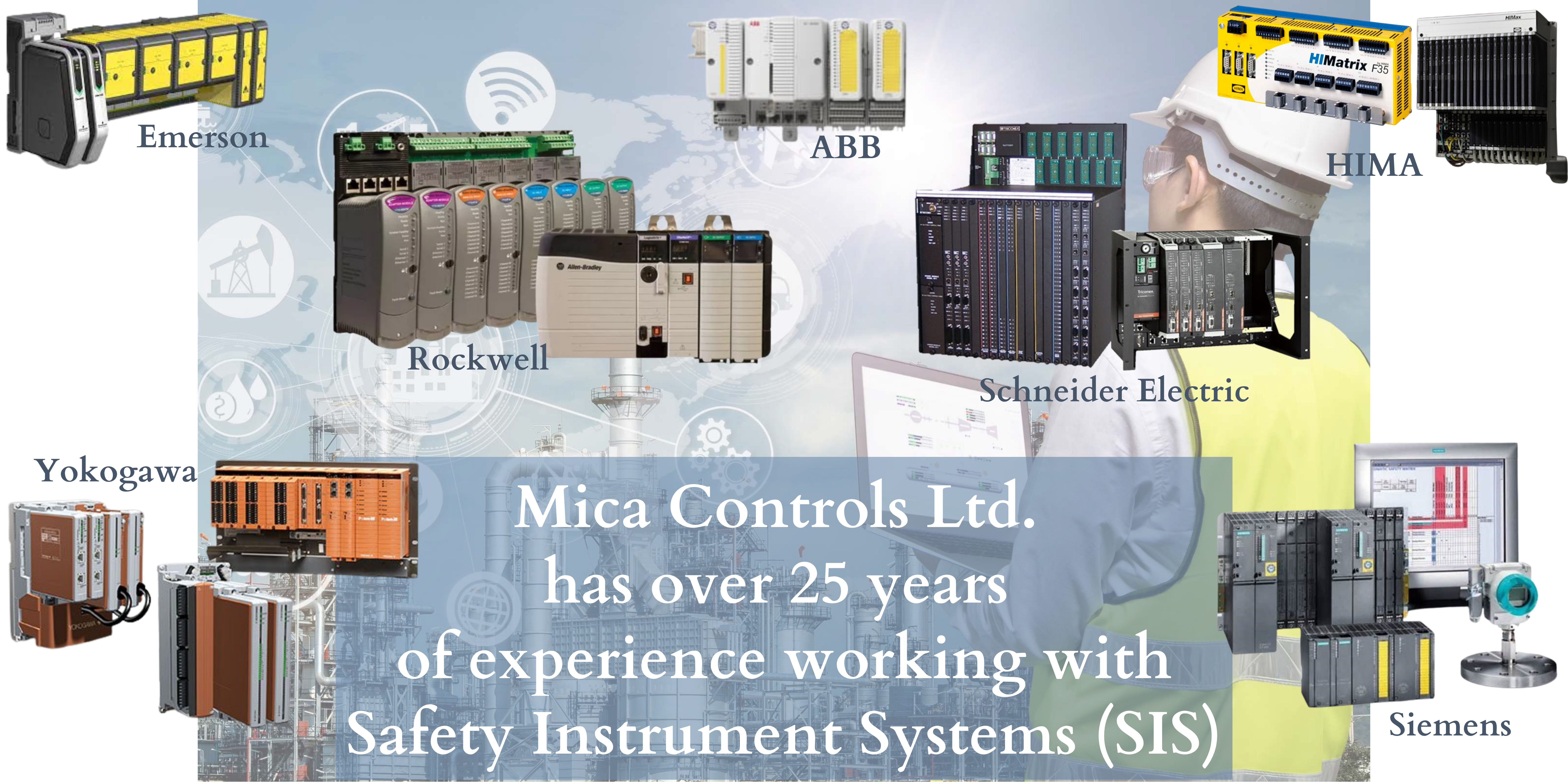 Over the past quarter-century, the principal engineers at MICA Controls have built a reputation as Safety Instrumented System (SIS) innovators. At the beginning of SP.84, they were early to the safety scene and, as global IEC 61511 process safety lifecycle standards came into play, they were the first to implement ABSA approved High Integrity Pressure Protection Systems (HIPPS) systems. Our Engineers were also assisting with the development and implementation of Annex-I of the CSA B 149.3 code for Burner Management Systems.
Since the founding of Mica Controls we have been working with all the major petrochemical companies in Canada assisting them with their most critical safety applications; including BMS, HIPPS, and ESD systems. When Mica works with our clients we have to adapt our application knowledge to our customer standards, which often include safety systems manufactured by many different companies. Mica works hard to maintain vendor neutrality while ensuring our customers receive the best solutions to provide the safest environment possible within their organization.
Having delivered burner management solutions for petrochemical, energy, utilities and industrial applications, our goal is to provide you with safety, operability, and efficiency to meet process, corporate, and regulatory specifications.
MICA provides Burner Management System (BMS) Engineering Design, specification and consulting services.
The main drivers for using HIPPS are to safely mitigate process risks to people, environment, and assets where conventional methods prove uneconomic or impossible. Our HIPPS Solutions ensure that you can confidently operate close to design limits, avoid unnecessary flaring and improve profitability.