Why Choose OPSWAT
See the technologies that power OPSWAT OT solutions
Isolate your secured networks against attack propagation, while providing access to real-time OT/ICS data and enabling secure IT-OT data and file transfers. OPSWAT Unidirectional and Bilateral Security Gateways support a wide range of Industrial OT and corporate IT protocols, with complete reliability and no data loss.
OPSWAT'S platform supports IT and OT environments with cloud, software, and
hardware solutions that are integrated by design.
OT and Industrial Cybersecurity Solutions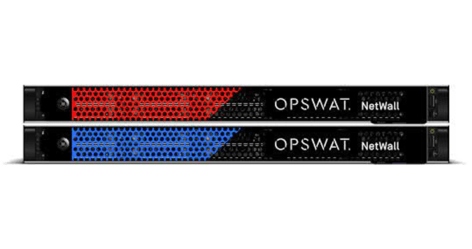 OPSWAT NetWall provides access to real-time OT data and enables secure data transfers, without compromising the security and integrity of Industrial systems. NetWall USG (Unidirectional Security Gateway) enforces one-way IT-OT data transfers, with an assured delivery mechanism. NetWall BSG (Bilateral Security Gateway) supports applications requiring a secure data response.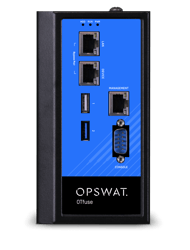 OPSWAT OTfuse is an industrial security appliance and intelligent Intrusion Detection and Prevention System (IDPS) that sits in front of industrial endpoints to protect mission critical PLCs, VFDs, DCSs, and other industrial assets.