MICA uses Patton solutions that deliver Reach, Reliability and Rugged communications for Physical Security, Access Control and Surveillance systems.
SmartNode VoIP and SIP solutions deliver IP/SIP connectivity and interoperability for Alarm Circuits, Emergency Phones, Call Boxes, Access Control Terminals and Emergency Notification devices. Speakers, horns, alarms, lights and other end-points can be integrated with SIP based Notification, Nurse Call, IP-PBX or UC systems. This industrial din rail mounted SmartNode can be retrofitted into existing communication systems It can connect the communication or notifications system to an IP network, whether that's cellular, hardwired ethernet, or through VPN, while reusing all the legacy infrastructure. This device can save millions of dollars in infrastructure, and modernize it.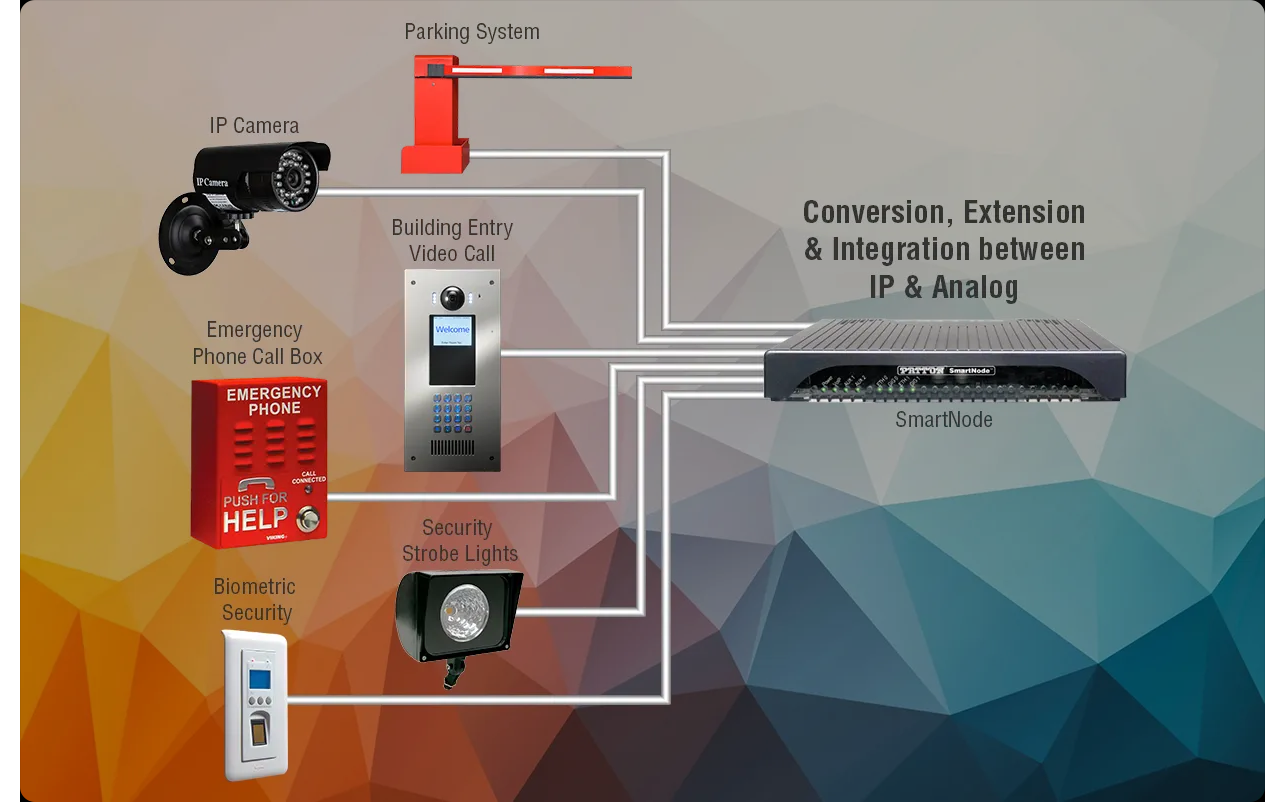 Other Patton Access Control and Surveillance Solutions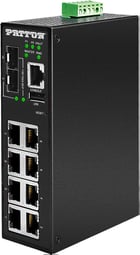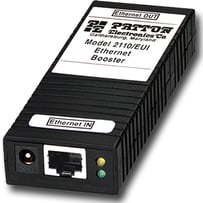 Fiberplex solutions deliver secure fiber optic transport of: Serial Data; contact closure actuation; 10/100/1000/10Gbps Networks; Analog Video, CATV, CCTV, IP-Video, SD-DSI, 3G-SDI, 4K; and, HDMI w/ HDCP over IP systems.
CopperLink Ethernet Extenders deliver Ethernet and/or Ethernet+POE to IP Cameras, SIP based Access Control terminals and other devices far beyond the distance limits of Ethernet