Communications system modernization at a low cost.
Patton delivers solutions that enable all kinds of Phone Systems, PBXs, Key Systems and End-Points to be easily integrated into IP or SIP based communication environments. Customers who would like to keep using existing telephone or voice end-points can use a Patton SmartNode and enable those devices to appear with extensions or DIDs on a IP based communication platform.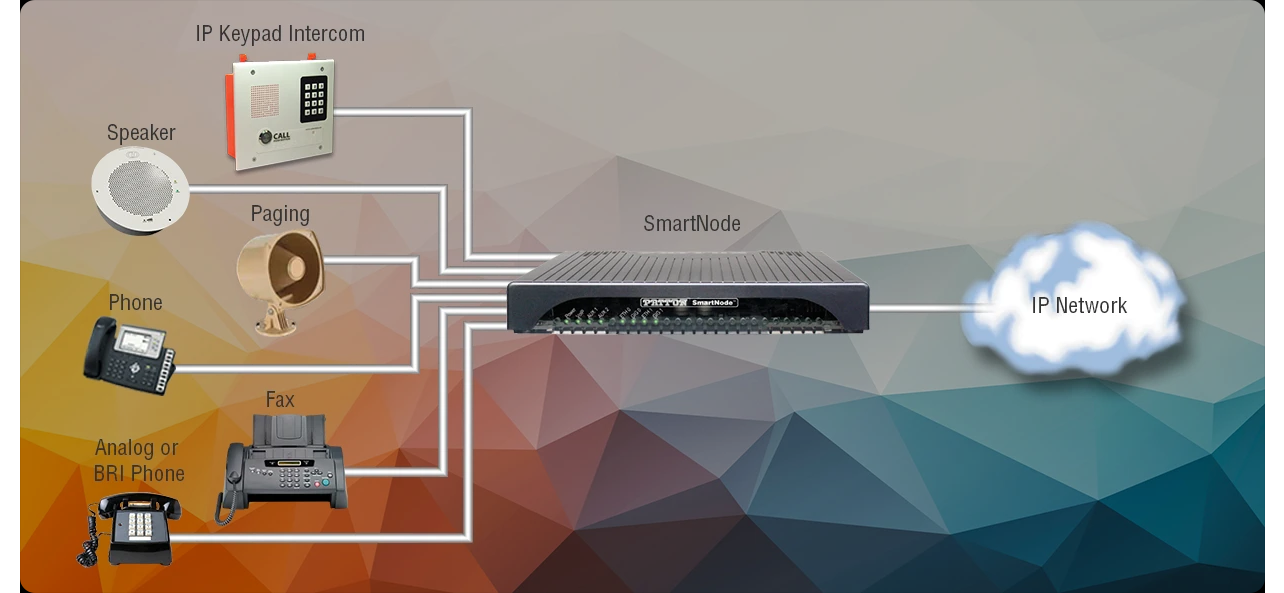 Patton Legacy Voice Connectivity Solutions
SmartNode Gateways offer a wide variety of "non-VoIP" interfaces connecting to traditional Analog (POTS), ISDN and T1/E1 systems and device. VoIP Gateway or ATA functions, together with call routing and integrated PBX feature sets enable legacy devices and systems to be seamlessly integrated with other on-premise or cloud-based telephony and UC systems. These gateways can be configured to deliver a PSTN dial tone to endpoints, and can be configured to act as a proxy so the device appears to the network as an IP endpoint.