Building Management Systems. Fire Alarm systems. Evacuation systems
Integrating everything from your building controls to your HVAC system. This integration also allows for building management companies to have remote access into your system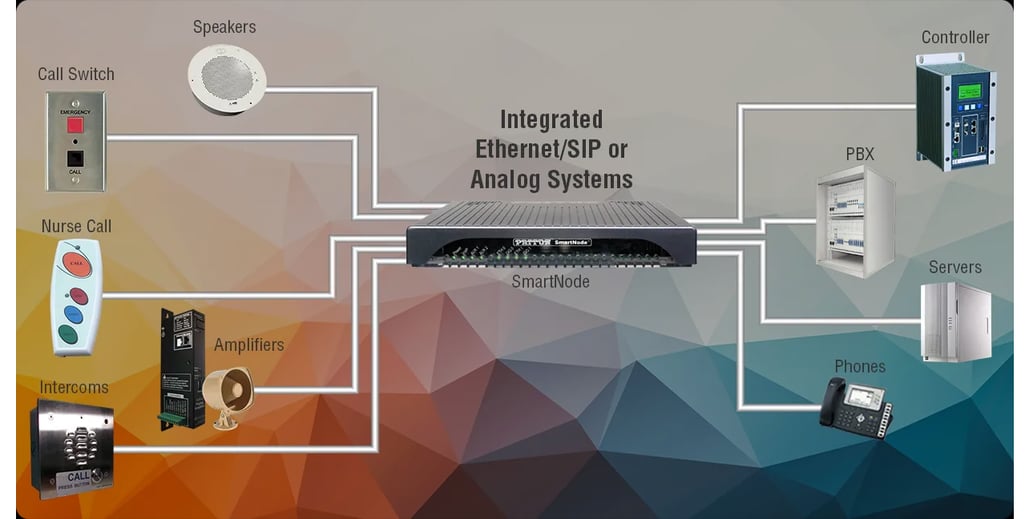 Regardless of the communications infrastructure available for public address, paging, and intercom, Patton offers solutions for maximizing that infrastructure, enabling end users around the globe to utilize any end point system they choose, legacy or cutting edge, analog or digital, while at the same time offering the utmost in interoperability, remote access, control, and management.
Patton PA, Paging, Notification & Intercom Solutions
.

SmartNode VoIP products are used to integrate traditional Analog Audio and SIP devices together into a cohesive network. Speakers, horns, alarms, lights and other end points as well as controllers, consoles, mixers, PBXs and other platforms can be integrated with SIP based IP-PBX or UC systems.
CopperLink Ethernet Extender products are used to deliver IP/Ethernet connectivity over traditional twisted pair, coax or other low-voltage cabling. The Copperlink solutions enable modern Ethernet devices, SIP speakers and other end points to reuse pre-existing cabling, previously supporting legacy end-points.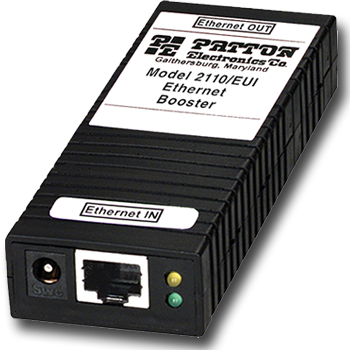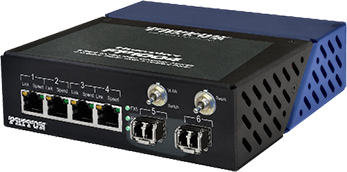 FiberPlex products are used to deliver both Ethernet and traditional Audio such as Mics, 2-wire analog, AES, MADI, AVB, DANTE, CTS and ClearCom over Fiber Infrastructure. The FiberPlex solutions can deliver point-to-point links, add drop links or shared infrastructure services using WDM technology.