Fully Monitored Wireless VoIP and WiFi Infrastructure for Explosive and Corrosive Industrial Environments
Teletics is a specialized telecommunications equipment manufacturer that specialize in voice and data telecommunications over wireless.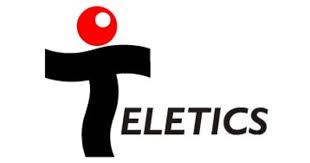 Hot. Cold. Corrosive. Explosive.
Teletics' reputation is based on designing robust communications equipment that provides extremely reliable operation in some of the harshest environments anywhere.
Teletics products have been deployed in some of the harshest environments anywhere.
This includes oil drilling rigs, utility substation metering locations, chemical plants, and industrial sites.
Teletics' people are some of the best anywhere.
Teletics is a small company that dominates it's markets through listening to their customers and ensuring they are delighted with teletics designs, quality, and support.
Airborne
Secure Wireless Mesh Setup in Seconds
Easy Networking for Industrial Applications
Airborne™ with Secure Wireless Mesh Setup in Seconds lets your field personnel do the install and get back to work quickly. Urban and industrial sites have unique communication challenges that are not served by traditional approaches. Why should a field installer need to read a 50 page installation manual to set up a half dozen radios? Why should security require a complicated setup with dozens of settings and pages of menus? With Teletics Airborne™ it isn't, it's simple.
If you could do it with Cat5 or Cat6 Ethernet cable, you can do it with our Airborne. Our fully meshed 58 radio technology makes every radio a repeater. There are no home/remote, or base/remote, access points or clients.
Teletics is on thousands of industrial sites around the world with many types of businesses including traffic signals, Oil and Gas drilling rigs, unmanned fuel sites, electrical substations, electrical and gas meters and many more.
When wires won't work, trust Teletics. There is never any digging. You don't need surveys or right of way maps. Just install, plug in, and you're done.

Airborne™ Ethernet Mesh Advantage
Meshing Technology. Self adapting network where each radio is a repeater.

Simple installation, Plug & Play.

Urban tough – exceptional rugged products.

Up to 80 Mbps throughput.

Up to 20 radios per site.

No programming experience needed! Radios simply get numbers 11 thru 30.

Simple Visual signal strength diagnostics runs on any windows laptop.

No networking experience needed! System operates like a network switch.

Works with VoIP, Security Cameras, IoT systems, and any kind of internet access.

Fully secure – out of the box.

Ideal for industrial sites

No cables and trenching of roads.

Ideal for outdoor wireless deployments.

All components needed for installation are in the box!